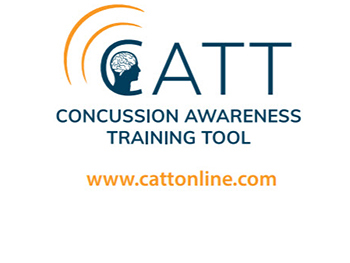 Concussions are a head injury caused by a hit or forceful motion of the head or other part of the body, that makes the brain move within the skull. Common causes include falls, motor vehicle crashes, sports and recreational activities. Concussion symptoms can be delayed for hours or days after the incident. If you suspect someone has a concussion, seek medical attention.
If someone shows any of the following Red Flag symptoms, call 911 immediately:
Neck pain or tenderness
Double vision
Weakness or tingling/burning in arms/legs
Severe or increasing headache
Seizure or convulsion
Loss of consciousness
Deteriorating conscious state
Vomiting
Increasingly restless, agitated, or combative
If someone does not show any Red Flag symptoms, continue to monitor for Red Flags. Do not leave the person alone, and do not let them return to the activity/sport, drive, ride a bike, or give them any medication to treat symptoms.
Concussions can be prevented. For more information and resources on how to prevent, recognize, respond, and manage a concussion, visit: