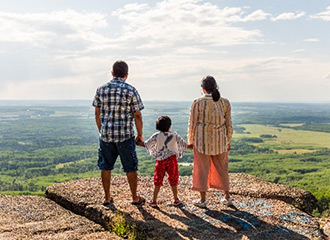 Dawson Creek is known as the Mile Zero City, as it marks the start of the Alaska Highway, a 2400 km long highway connecting Alaska and the Yukon to Western Canada and the United States. The town has an abundance of park land for the size of the community
Population:
12,000 and serves as a major centre for 60,000 people from the surrounding area.
Industries include: agriculture, forestry, mining, oil & gas, renewable energy, tourism.