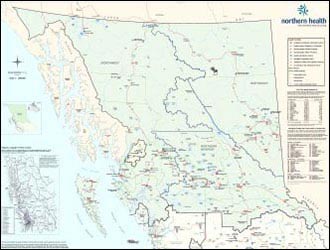 How to order a copy:
Printed wall sized copies are available. They come in two sizes (27" x 36" and 36" x 48") and are printed on high quality wrinkle proof plasticized paper. Orders are generally shipped within 7 business days.
Here are the order forms:
You can also download a copy:
Other maps
First Nations in British Columbia map
The below map is not available for print (please download a free copy).