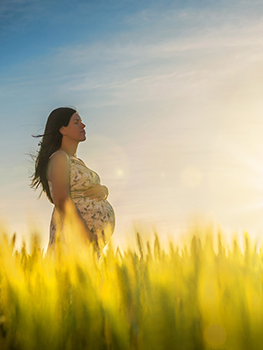 Pregnancy is a time of change and learning. As parents, you will learn a lot as you prepare for baby's arrival and beyond. The goal is to provide pregnant people and their families with information to gain knowledge, build skills, and make informed, safe choices about pregnancy, birth, and early parenthood. You may learn about:
Balancing physical activity and rest
Caring for yourself
Changing roles, relationships, and sexuality
Planning for labour and birth
Preparing to feed baby
Taking care of baby
Ways to get prenatal education: 
Brochures, handouts, and books
In-person group prenatal classes
Mobile apps, texting services, and websites
One-on-one prenatal education with a health care provider
Online self-paced courses
Explore the sections below for local prenatal classes and additional prenatal education resources. For more information about services in your community, contact your local health unit.
Featured resources
Featured NH Stories
For more information