What is radon?
Radon is a radioactive gas. It has no smell, no colour and no odour. It is naturally occurring in many Northern soils and can build up in your home.
What are the health effects of radon?
Exposure to radon increases your chance of getting lung cancer. Scientists have determined that radon is the second leading cause of lung cancer, after smoking, and the primary cause of lung cancer in non-smokers. Radon causes approximately 10 per cent of all lung cancers worldwide and kills approximately 2000 people in Canada each year.
How does radon get into my home?
Radon usually comes from the soil and can enter your home through any opening that exists between the building and the ground. Floor drains, sumps, foundation cracks and joints can all act as pathways. In colder Northern climates, the migration of radon into your home is often sped up during winter months when heating systems create negative air pressures inside buildings.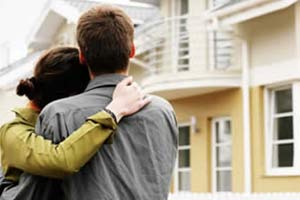 What are my risks?
For a non-smoker, the risk of developing lung cancer when consistently exposed to high levels of radon ranges from 2 to 5 per cent, depending on the radon concentrations. The higher the radon concentrations and the longer you are exposed, the higher the risk.
The risk is much greater for smokers. A smoker's lifetime risk of developing lung cancer when exposed to high levels of radon can range from 17 to 30 per cent.
Is radon a concern for me?
High radon concentrations (> 200 Bq/m3) have been detected across the North including Quesnel, Prince George, Fort St. John, Fort Nelson and Atlin. Coastal regions, such as Terrace, Prince Rupert and Stewart are expected to represent less of a concern.
The only way to know for sure whether your home is high in radon is to test it. Testing is easy and relatively inexpensive. Test kits usually cost less than $60.
How do I test my home?
Health Canada recommends that homes be tested for a minimum of 91 days (ideally between October and April) but preferably for 12 months. The detectors should be set up in the lowest lived-in level of your home where you spend at least 4 hours of your time each day.

Refer to the radon detector instruction package for specifics related to testing and placement of the device.
Where can I buy a test kit?
To purchase a radon test kit see Radon Aware. Other sources for purchase can be found at Take Action on Radon.
Several BC retailers and hardware stores also sell test kits throughout the province. For more information on radon testing and retail locations, please contact us at 250-565-2150 or radon@northernhealth.ca
When should I take action?
The current Canadian Guideline for Radon is 200 Bq/m3. Health Canada recommends that your home be mitigated if you detect radon concentrations greater than 200 Bq/m3. The higher the radon concentration, the sooner the remedial measures should be conducted.
What actions should I take?
If radon concentrations in your home are above 200 Bq/m3, there are a number of steps that you can take to reduce these levels:
Increase the mechanical ventilation via a heat recovery ventilator to allow an exchange of air.
Seal any entry points into the home (i.e. seal cracks and opening in foundation walls and floors and around pipes and drains).
Paint basement floors and foundation walls with two coats of paint or a sealant.
Ventilate the basement sub-flooring by installing a small pump to draw the radon from below the concrete slab to the outside.
Renovate existing basement floors, particularly earth floors.
Active soil depressurization, a method generally conducted by a contractor, is the most common and effective method of reducing radon in a home.