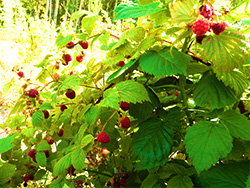 Food security exists when people have access to food that is affordable, culturally preferable, nutritious, and safe, and when communities have the ability to participate in, and to influence food systems.
Northern Health (NH) has collaborated with First Nations Health Authority (FNHA) to create the Rural, Remote, and Indigenous Food Action Grant. This grant is intended to support community food action across northern BC with the goal of improving food security within the region.
This funding is part of a broader Provincial and Health Authority commitment to advance food security in BC. Approximately six grants are available to a maximum of $50 000.
Please note: Priority will be given to those applicants who have not previously received funding through this grant program.
Important dates
Applications open
CLOSED
Applications close
CLOSED
Funding released
February 13-17, 2023
Partnership check in
June 23, 2023
Final partnership check in
2022 funded projects: January 2023
2023 funded projects: December 2023
Project legacy summary due
2022 funded projects: February 1, 2023
2023 funded projects: January 15, 2024
Form and guide
If your browser doesn't display the fillable PDF correctly, or some functions do not work please save the PDF to your desktop and open it in Adobe Acrobat Reader.