Quesnel Health Services provides medical services to Quesnel and surrounding areas. Health care facilities include GR Baker Memorial Hospital, Dunrovin Park Lodge, Westside Clinic and the Quesnel Primary Care Clinic.
GR Baker Memorial Hospital is a full care hospital with 27 acute beds, 4 ICU beds and 5 crisis stabilization beds. Some services provided the hospital: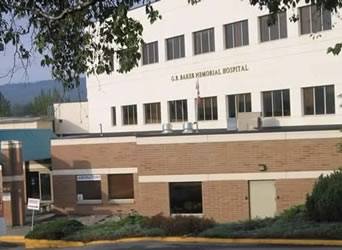 Full emergency medical care
Laboratory
Diagnostic Imaging
Pharmacy
Home and Community Care and Home Support
Mental health and addictions Chronic disease management
General surgery
Internal medicine
Otolaryngology (ENT)
Community cancer care
Physiotherapy
Respiratory therapy
Environmental health
Speech and language therapy
Visiting specialists in cardiology, pediatrics, orthopaedics, plastic surgery, urology and ophthalmology
Video conferencing for consultations with specialists or physicians in other areas.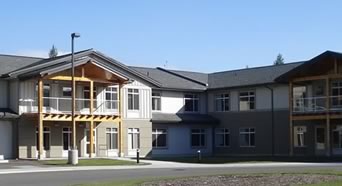 Dunrovin Park Lodge is a 91-bed intermediate care residential facility with 19 special care beds. It provides respite services and an adult day program. The Quesnel and area palliative care's hospice care beds are also located in this facility, for a total of 117 beds facility wide.
Quesnel has two new Interprofessional teams, that work within the Community health services portfolio. These teams are aligned with each physician practice in the community and some of the services provided are:
Prenatal services with pregnancy registry
Kindergarten screening and school immunizations
Harm reduction services
Birth control, Pap tests, STI testing
TB testing
Home and Community Care and Home Support
Mental health and Substance Use
The Westside Clinic provides support services for our mental health and addictions community. It has a referral-based day program at a community centre, and also provides counselling, peer support and clinic support.The programs include OAT services, Mobile Support team, Grace Young Activity Center and Life Skills program.