Overdose emergency
In April 2016, BC's Provincial Health Officer declared a public health emergency due to the rising number of drug overdose deaths in BC. Illicit drug overdose deaths in BC (PDF) have risen from roughly 200/year in 2010, to over 1700/year in 2020.
This has been primarily driven by the introduction of fentanyl, and fentanyl analogues, into the illicit drug supply. Fentanyl is a highly potent synthetic opioid that has largely replaced heroin, because it is much cheaper to produce. Its high potency, combined with substandard processing on the black market, make dosing highly unpredictable.
The COVID-19 pandemic has exacerbated the overdose emergency. COVID-19 restrictions have further disrupted the black market drug supply, leading to even more unpredictability for consumers, while physical distancing recommendations and concerns about COVID-19 infection have led some people who use drugs to feel less safe seeking health services or peer support.
This page provides key information for people who use drugs, families, health care workers, and community partners regarding substance use, overdose recognition and response, harm reduction and treatment services, and other related topics.
News and data
British Columbia has been granted an exemption under the Controlled Drugs and Substances Act to remove criminal penalties for drug law violations (i.e. possession for personal use). In that capacity, adults 18 and older in BC will be permitted to possess up to 2.5 grams of illicit substances, and will not be liable for fines, arrest or drug seizures. This exemption will be in effect from Jan. 31, 2023, to Jan. 31, 2026, throughout British Columbia. For more information please see Decriminalizing people who use drugs in BC – Government of BC.
Recognize and respond to an overdose
Know the signs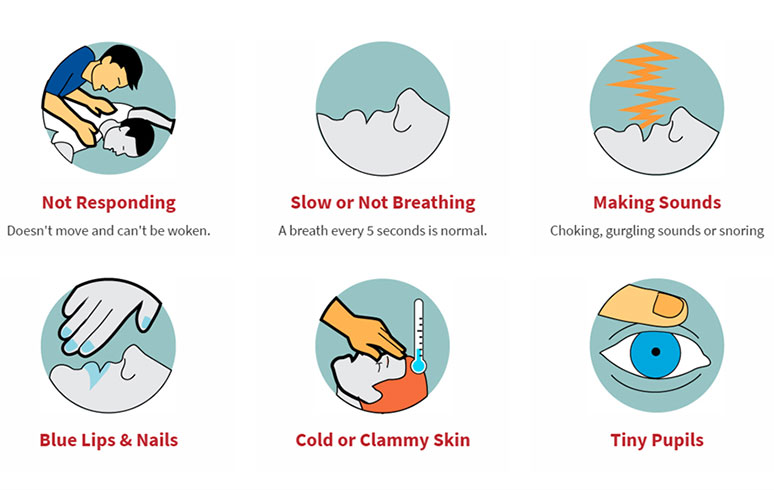 Know the Response: SAVE ME Steps
Safer substance use
Follow these tips to reduce your risk of overdose:
Don't use alone
Start with a small amount
Mixing substances, including alcohol, increases risk of overdose
Use where help is easily available (e.g. around other people)
Use less. If you took a break, were in detox/treatment or jail, or are new to use, your tolerance is lower
If you have ever experienced an overdose, this may increase your risk to overdose again
Make a plan/know how to respond in case of an overdose
Get the Lifeguard APP (BC Govt)
Information for health professionals
Health professionals and service providers have a vital role in overdose prevention and response. This area contains links to trusted resources and information to help those working to save lives and reduce harms.
Stigma reduction
Information from other organizations
Peer support resources
The involvement of people with lived or living experience of drug use (Peers) is a critical component of effective overdose prevention work. A network has been established to support connection between Peers in the North, and to enable engagement with health care service providers. For more information, please contact Peer.Network@northernhealth.ca
Community corner