IMAGINE community grants: Health happens in community!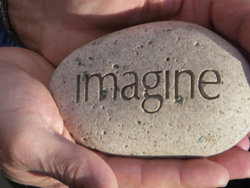 Learn more about community granting in action and grant writing tips to support your application in the 2016 winter edition of Healthier You magazine.
Subscribe to Northern Health's Healthier Northern Communities eBrief for up-and-coming funding opportunities! Send a blank email to healthycommunities@northernhealth.ca with "subscribe" in the subject line.
IMAGINE community grants: Important dates
| Task/Activity: | Spring Intake: | Fall Intake: |
| --- | --- | --- |
| Call for applications opens | March 1 | September 1 |
| Call for applications closes | April 30 | September 30 |
| Successful applications announced | May | November |
| Funds distributed | June | December |
| Spending deadline | November 1 | June 1* |
| Evaluation report due | December 31 | July 31* |
*Indicates date in year following application. Example: Project approved Fall 2019, evaluation due July 31, 2020.
Applications & guide:

We need your project evaluations!
Evaluating your project is not only necessary for our records, but will assist us in learning more about your community, your project and how to improve on the overall granting process.
NOTE: If your browser doesn't display the 'Fillable PDF' form, download and save the PDF to your desktop and open it in Adobe Acrobat Reader or alternatively use the MS Word version.
IMAGINE grants
Criteria
Projects must support community-based initiatives that focus on one or more of the following chronic disease prevention or health promotion priorities:
Healthy Eating and Food Security
Physical Activity/ Active Living
Injury Prevention
Tobacco-Free Communities
Positive Mental Health
Prevention of Substance Harms
Healthy Early Childhood Development
Healthy Aging
Healthy School Action
Preference will be given to projects that:
Support partnerships and build relationships - will encourage different groups to work together, connecting people to each other and their community
Identify a community need - will address something that is missing that could benefit the community and its residents to improve health and well-being
Promote healthy outcomes - will include activities that reduce the risks and impacts of chronic disease and injury through education, awareness and collective action
Reduce health inequities - will help those who are disadvantaged or vulnerable to improve their access to supports and resources for better health
Build capacity - will develop and strengthen skills and resources within the community 
Last - will have a good chance of living on after the funding ends
Funding limitations
Our grants do not fund:
Wages, salaries or contract-for-fee services
Prize money or gift cards
Food for food banks, breakfast programs or large-scale catering
Academic research
Individuals or personal businesses
One-time events or projects that do not have a lasting impact
Projects outside of the Northern Health Region
Northern Health employees, programs or facilities cannot apply for funding but they can be listed as a support or partner in the project
FAQs
Do I need a project partner to apply?
Projects are not required to have partners working together but preference will be given to projects that include partnerships and relationship building within community. When listing partners on the application, they must be from outside of the applying organization and each partners' roles and responsibilities in the project should be clearly stated. It is strongly recommended that letters of support from project partners be included with the application. 

Example - if a community group is listing their local municipality as a partner on the application, it would be ideal to have a letter of support from the municipality declaring their support for the project.
Can my group apply for an IMAGINE community grant if we have previously received IMAGINE funds?
Applicants who have previously received IMAGINE funds can apply with a new project idea and if they have submitted the required evaluation form, fulfilling the agreement from the last project. We will not fund the same project more than once and will not provide funds for operational costs of an ongoing/existing project.  
How detailed should my application be?
The IMAGINE Community Grants are a very competitive process. When reviewing your application, the screening committee should be able to easily understand the goals of the project and the plans that will be put in place to achieve them. The more details included in your application, the better. Ensure that the project budget is clear and includes all costs that will be associated with the project activities.
Our project requires a lot of funding to achieve our goal. Can we apply to IMAGINE for a "donation" to our funding pot?
IMAGINE Community Grants are considered seed funding to get grassroots projects off the ground in community. IMAGINE funding is not a donation for large scale projects and cannot be used to leverage other funding in early phases of a project. We require that the total cost of the project is identified in the application and that it is clear how the IMAGINE funds (maximum $5,000) will be used to support and complete the project within our identified timelines.

Please ensure that all other sources of funding listed on your application are confirmed. We will support large scale projects that fit within our criteria, if the IMAGINE funds will complete or support a piece of the project.

Example - if a school has been fundraising for playground equipment but are $5,000 (or less) short of their final goal and installation is planned for within the IMAGINE deadlines, their application would be considered.
Can we apply for a one-day event or community celebration?
IMAGINE Community Grants fund projects that have a lasting impact in community. These funds are not for one-off events. Preference is given to projects that have a good chance of living on after the funding is spent and will support ongoing programming and activities within a community.
Did you know?
IMAGINE grants are made available through funding support from various partners within Northern Health. Many thanks to these programs for their continued investment and commitment to this important work for our region!
Indigenous Health
Population Health 
Primary & Community Care