Our volunteers make a difference. They bring a variety of skills, experience, and backgrounds that support our patients, clients, and residents in communities all across Northern BC, complementing the care provided by our professional staff.

As a volunteer, you gain personal satisfaction from helping others, meet new people, learn more about our health care system, and get relevant experience for your future employment or education.
During the COVID-19 pandemic, many volunteer opportunities were on hold as we operated in a limited capacity. We are now returning volunteers to some programs, and accepting applications for volunteers within a limited number of our facilities.
Qualities of a great Northern Health Volunteer
We're looking for people who:
Are able to work collaboratively with health care providers to improve care and experiences for patients and their families throughout Northern BC
Have a strong desire to help others
Are compassionate listeners and respectful of the perspectives of others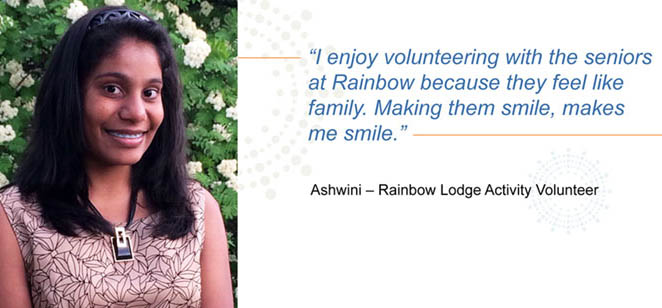 Important information about the application process
Please read the following information carefully before applying to volunteer with Northern Health:
It may take approximately six weeks to complete the application and intake process
Most positions require a minimum commitment of a two-hour shift per week for six months
All volunteers will be required to complete a criminal record check
All volunteers must provide proof of COVID-19 vaccination
All volunteers must obtain an annual flu vaccine or wear a mask during flu season
Volunteers age 14 to 17 must provide parental consent
Steps to becoming a volunteer
Apply: Complete the volunteer application form
Interview: Qualifying candidates will be invited to an in-person, phone or virtual interview
Screening: We will coordinate the required screenings (criminal record check, reference checks, driver's abstract etc.)
Orientation: You will be provided with an online orientation, training and site orientation
Please contact Volunteer Resources at volunteers@northernhealth.ca or call 250-645- 8520 if you have any questions, or to learn what opportunities are available in your area.