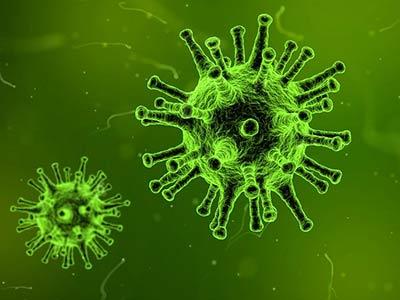 What you need to know about COVID-19
A new coronavirus has caused an outbreak of respiratory illness known as COVID-19. The symptoms of COVID-19, which can include dry cough, fever, sore throat and headache, are similar to those of other respiratory infections, including the flu. For the latest information on COVID-19, visit the BC Centre for Disease Control. You can also follow them on Twitter for real-time updates.
NH 24/7 Online Clinic and Information Line: 1-844-645-7811
To talk to a nurse, doctor, or nurse practitioner, call Northern Health's 24/7 Online Clinic and Information Line at 1-844-645-7811. All Northern BC residents can call this line for information, health advice, or virtual screenings and assessments (Available 24 hrs and 7 days a week).
Donation Information:
We are so grateful for the many offers we've received from individuals and organizations who want to donate protective equipment, financial support, and time to our health care workers and hospitals during the COVID-19 pandemic. 
If you wish to donate any items, please email the details to ppe.donation@northernhealth.ca so we can better manage these requests and determine if the item(s) can be used in a healthcare setting.
See our Donate page for more information.
What is Northern Health Doing?
The BCCDC and Ministry of Health are monitoring the outbreak of COVID-19, and working with provincial and federal partners of public health management, surveillance, diagnostic testing, and infection control measures with health authorities.
All NH sites are involved in the ongoing planning and preparation for COVID-19 response.

As there's a need for our patients, staff, or visitors to change behaviours, or changes to how local health care is accessed, we are committed to keeping the community informed.

Northern Health has an emergency operation centre (EOC) in place to oversee the response to COVID-19. The EOC will ensure we are prepared for potential risks and issues, and that our contingency and business continuity plans are in place and ready to respond in community, acute and long term care settings. We are taking this very seriously.
In addition, Northern Health is taking proactive measures to maintain our stock of health care supplies and to prevent any supply disruptions. This includes filling normal inventories at sites based on historical requirements.
COVID-19 testing locations are operational in all communities across the Northern Health region. Please note that people are being asked NOT to go to testing locations without an appointment. Testing is available for all who need it but not everyone requires a test. 
This is an evolving situation here and in BC, and the country. We will be continuing to provide updates as we have them.
Latest News and Information
Ministry of Health & BC Government
Resources and Downloads
Sites for Trusted Information